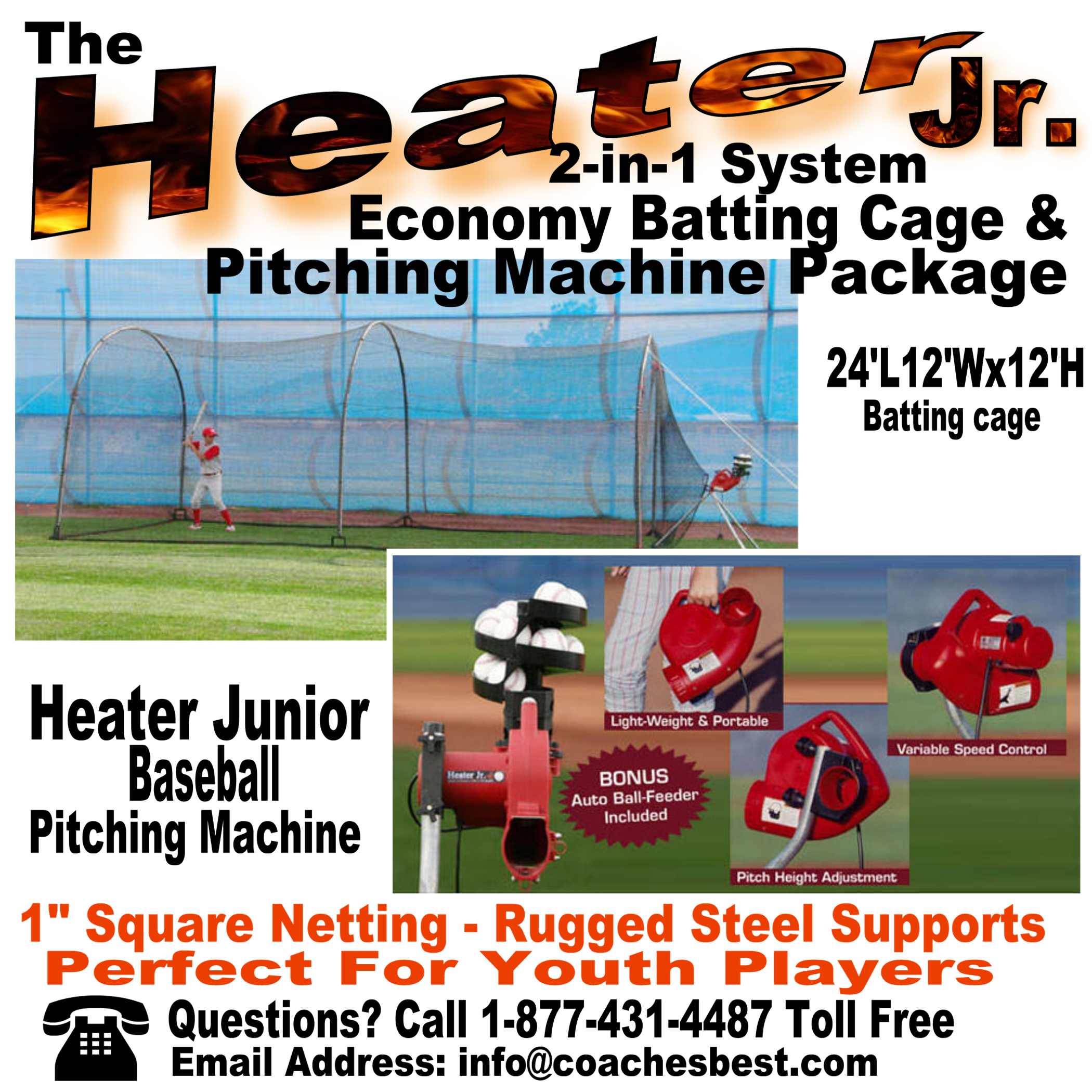 World's First Complete Home Batting Cage
Item Number: TS-BC1224-SYS
Just $599.99 plus S&H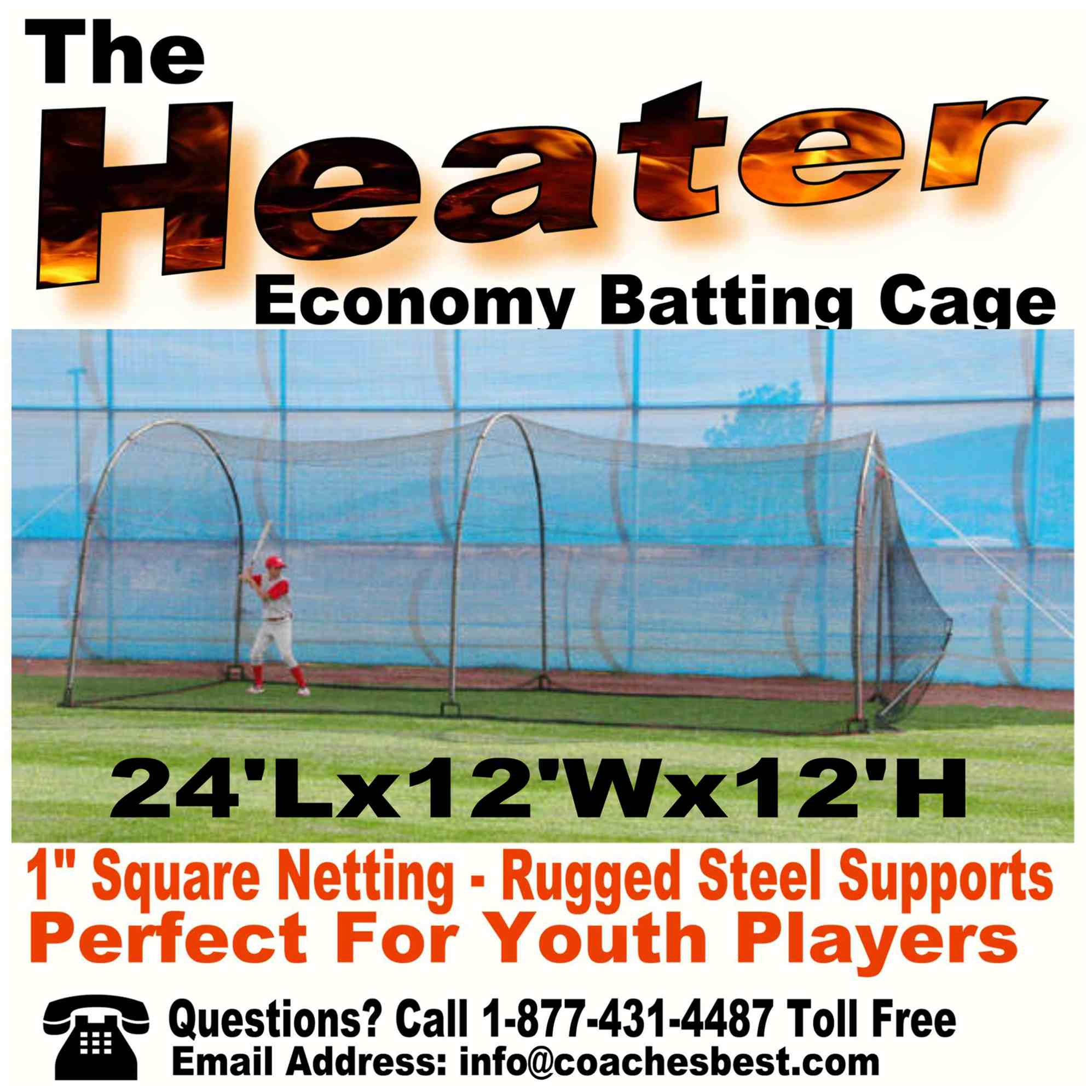 Heater Home 24'L x 12'W x 12H' Batting Cage
TS-1224-CG
$299.99 plus S&H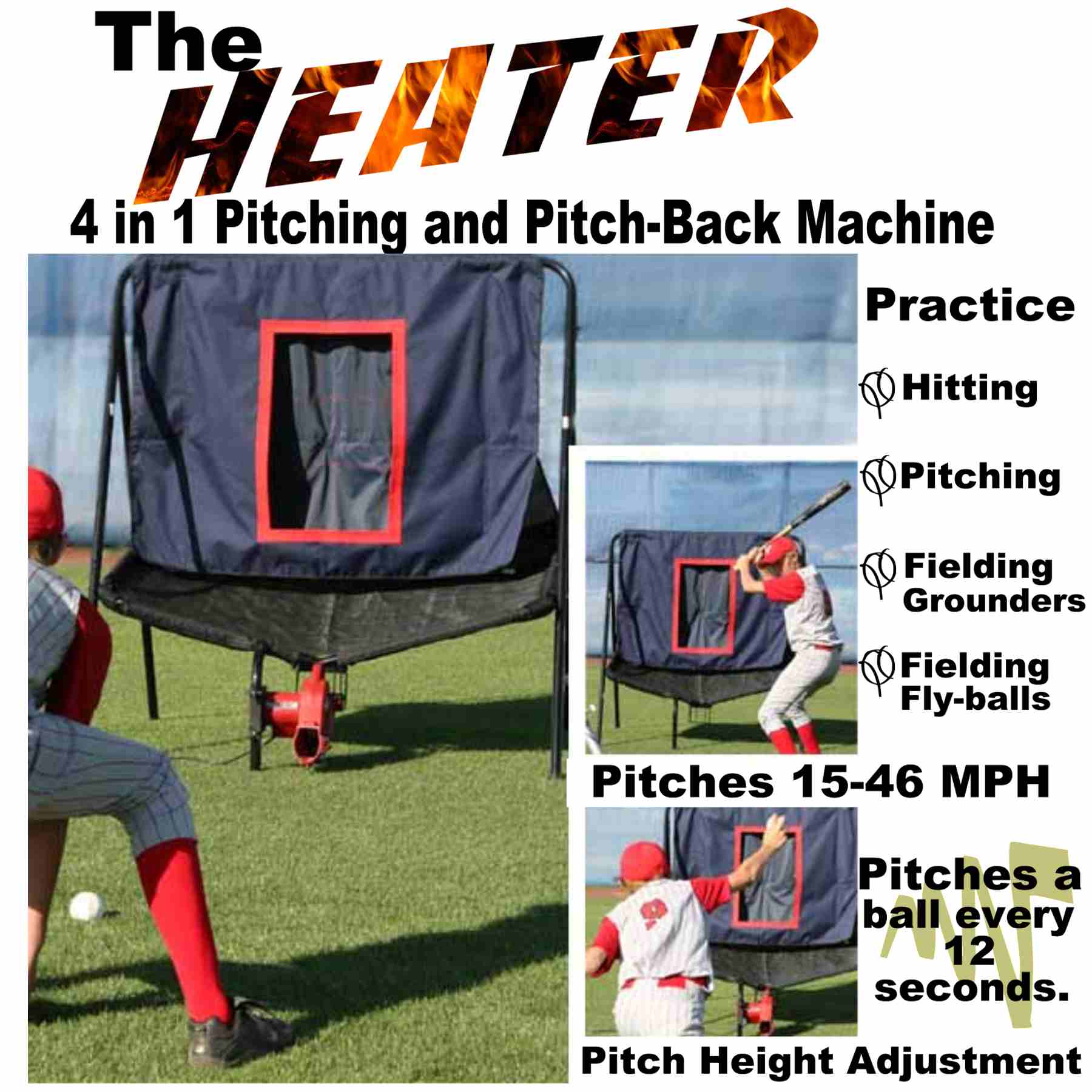 You can use the Heater 4in1 to practice hitting, then detach the pitching machine from the tripod and attaching to the target for a motorized to create a pitch back machine for fielding and pitching exercises. The versatile all in one package can help you improve your ability no matter what position you play or what skill you wish to work on, whether it be hitting, pitching, fielding grounders, or fielding pop flies.
Product Details:
Includes Heater Jr. Pitching Machine, Heater Jr. Auto-Ball Feeder, Heater Jr. Tripod Stand, and pitching frame and target.
Pitchback target is made of durable high-quality vinyl
1/4 horse power DC motor for accurate pitching every time.
Includes 12 Ball Auto-Ball Feeder
Pitches 15-46 MPH
Pitches a ball every 12 seconds.
Variable Speed Control
Pitch Height Adjustment
Lightweight and portable.
Heater 4 in 1 Pitching and
Pitch-Back Machine
Item Number: ST-HTR41-PBM
$519.99 plus S&H.