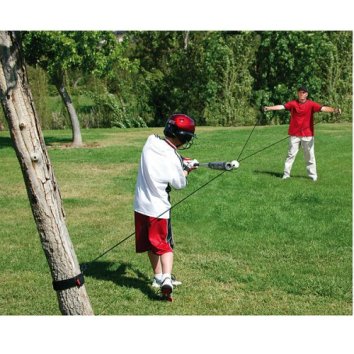 Fun, simple, and easy to use.
Lightweight and portable to allow
batting practice almost anywhere!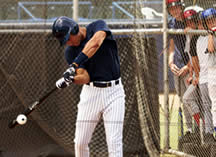 This item is projected to sell out of stock soon! We now have it in stock and we ship within one business day! Questions? Call Toll Free - 1-877-431-4487 Do not delay. Order Now!





Zip-N-Hit Trainer®
Zip-N-Hit Pro acts like a portable batting cage, allowing batters to improve their swing almost anywhere. Players have fun while developing confidence and power.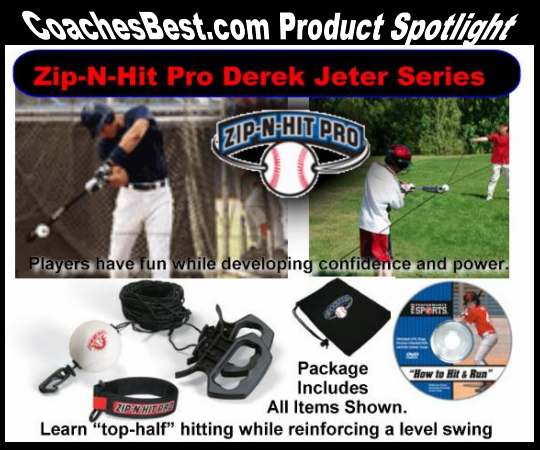 Derek Jeter ZipnHit Baseball Trainer - The most amazing bloopers are here
Now You Can Take Batting
Practice Almost Anywhere!
Easy to Use.
No balls to chase.
Teaches the highly acclaimed "Top Half"
hitting technique.
Eliminates uppercuts and
developes a level swing plane.
Portable, simple to setup,
and totally "kid friendly"!
Nothing works, teaches, or
trains like this innovative new product!
Absolutely the best trainer ever
to teach players to keep their hands back
on the off speed pitches.
Batters can learn to visually track and hit
pitches of all speeds and off speeds.
Order two and double your batting practice.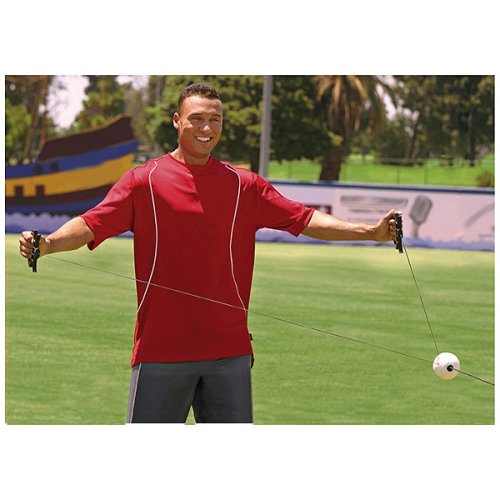 Features & Benefits

*

As much fun to "pitch" as it is to bat.

*

Improve hitting skills while increasing bat speed.

*

Learn "top-half" hitting while reinforcing a level swing.

*

Practice hitting pitches of different speeds and movement.

*

Comes with an attachment clip and strap, for easy attachment almost anywhere.

*

Suitable for Ages 7 and up.

*

Effective training device useful for high school and collegiate use.