SEE DEMO VIDEO BELOW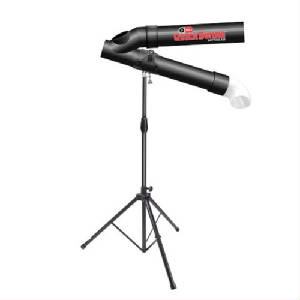 SEE DEMO VIDEO BELOW
The
Joe Mauer Quick Swing
batting trainer is one of the most popular batting trainer sold today. The popularity comes from the fact that it is easy to set-up and use, it produces incredible results, and its sell in most places for under $100. We have the Joe Mauer Quick Swing Trainer and its recommended companion, the
7' Pop-up Catch Net
, in stock, ready to ship within one business day.
If you have question please call, toll free, 1-877-431-4487, and one of our customer service reps will answer any questions that you might have or take your order by phone.
SEE DEMO VIDEO BELOW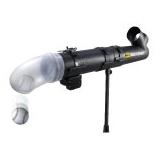 SEE DEMO VIDEO BELOW
How do you develop a short, quick, compact swing? There's no better way than with the Mauer's QuickSwing - Joe Mauer Signature Series. Invented by Jake Mauer II for his son, 2009 AL MVP & reigning batting champ, Joe Mauer of the Minnesota Twins. The Mauer's QuickSwing uses a unique delayed gravity-drop design to help batters develop greater bat speed, hand-eye coordination, reflexes, and muscle memory.
2010 Quickswing now features a motorized automated feeder.
Ideal for hitters of all ages and abilities.
Baseball or Softball players!
New Auto-feed design allows you to load up to 12 baseballs (or 14 small training balls or 8 softballs) and cycle them out every 6, 8, or 10 second intervals.
Delivers a moving ball downward, forcing you to wait to see the ball and react quickly. Adjusts to varying degrees of difficulty.
Adjusts to varying heights. Portable and durable.
Quickswing can also be used manually with a partner.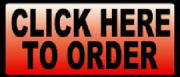 Just $79.95 + S&H
You will be taken to our safe and secure
order page at Baseball2u.com.
Order by Phone at 1-877-431-4487